uTrade is a decentralised exchange (DEX) and Automatic market maker (AMM) built by Unifi (https://utrade.finance) It runs on multiple blockchains, allowing easier trading from one chain to the next. Once you are on uTrade V2 on any chain, you can easily switch between networks on the top right hand side of the screen next to the connect wallet button.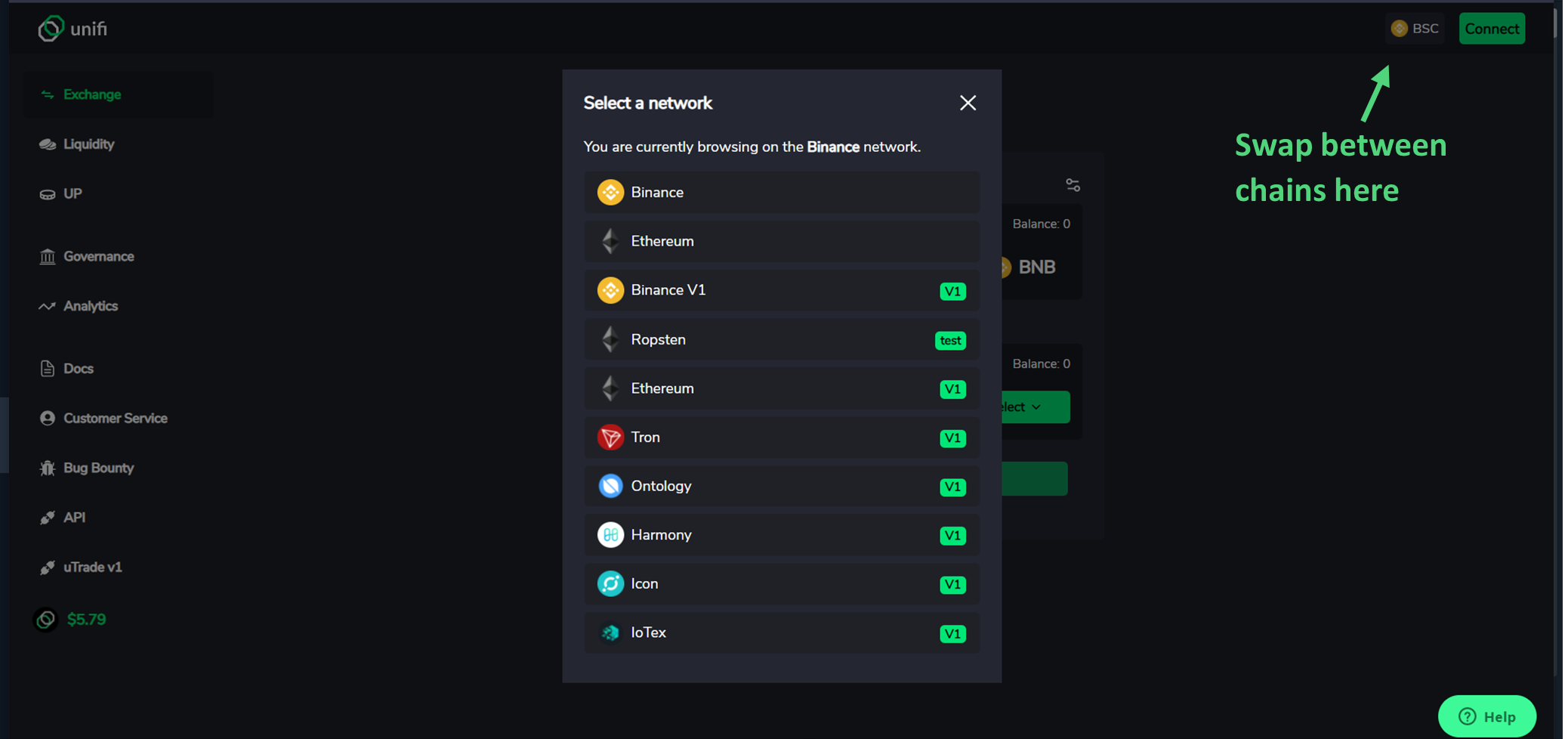 Below is a list of all the chains that uTrade protocol currently exists on and their respective URL's for easy access.
V2
All V2 chains can be found from a single link https://utrade.finance
*V1
Ethereum-https://ethereum.unfi.app/
Binance Smart Chain- https://binance.unfi.app/
Tron- https://tron.unifiprotocol.com/
Ontology- https://ontology.unifiprotocol.com/
Harmony- https://harmony.unifiprotocol.com/
Icon- https://icon.unifiprotocol.com/
IoTex- https://iotex.unifiprotocol.com/
*All V1 protocols will eventually be transitioned to V2. Although the V1 sites will continue to be live (so liquidity can be removed), they will no longer earn rewards for liquidity providers so are unlikely to have enough liquidity available for viable trading.